Acala Foundation Joins Alluvial to Provide a Compliant, Enterprise-Grade Polkadot (DOT) Liquid Staking Product to Institutions
With the Acala Foundation's support, Alluvial is building the first enterprise-grade multi-chain liquid staking standard on Ethereum and Polkadot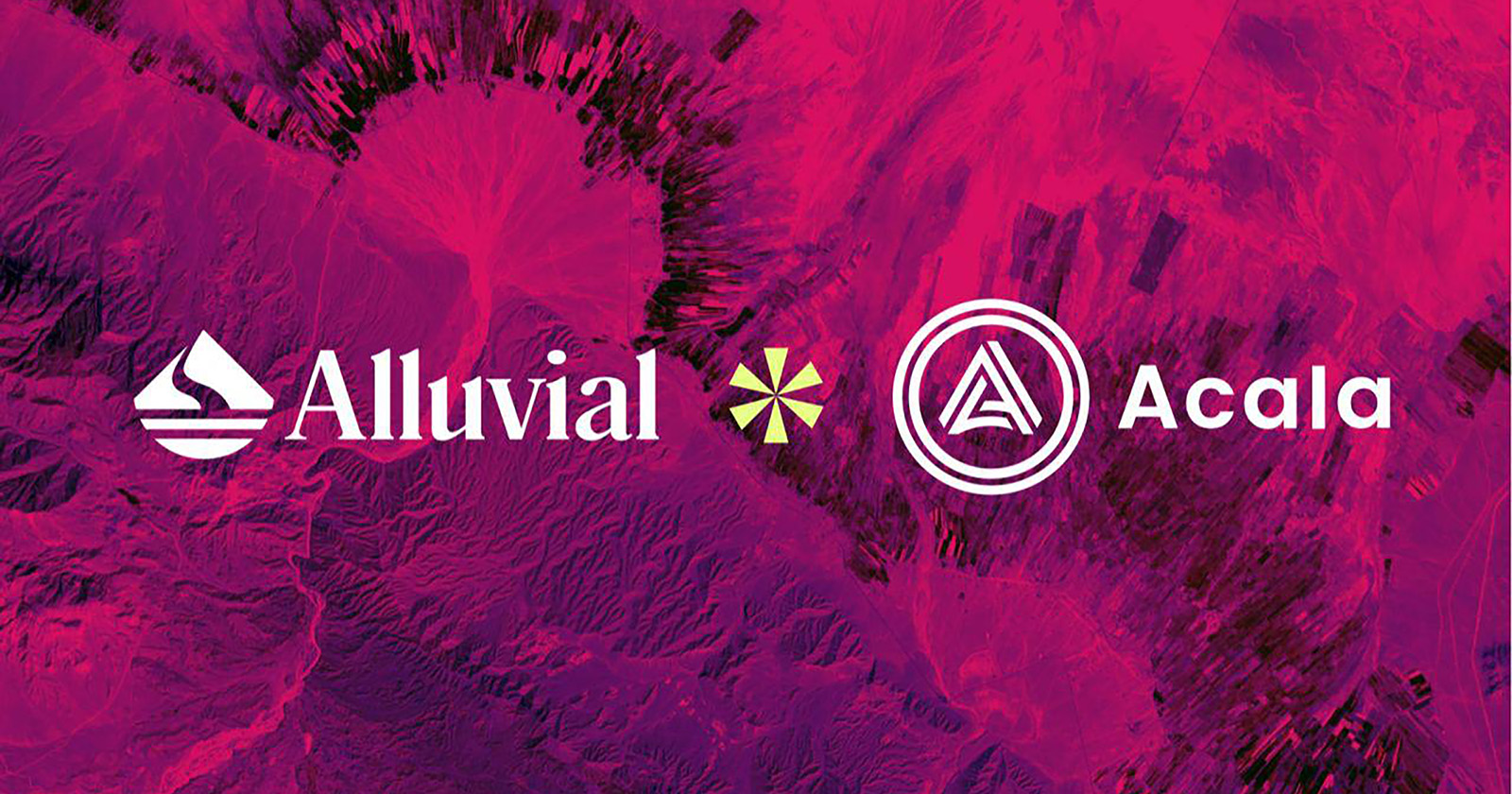 We're thrilled to introduce our collaboration with the Acala Foundation — the organization driving Acala's decentralized finance network on Polkadot — to offer a compliant, enterprise-grade Polkadot (DOT) liquid staking product for enterprises and institutions. With the Acala Foundation's support, Alluvial is building the first enterprise-grade multi-chain liquid staking standard on Ethereum and Polkadot.
"There is so much untapped opportunity for institutions in the broader DeFi ecosystem, and specifically with liquid staking, due to lack of compliance-ready products. Polkadot can become a key entrypoint. Our goal with Acala is to provide the ability for any person or entity to participate in the new open financial system, and this initiative with Alluvial is a natural fit to expand the reach of the Polkadot ecosystem."
—Bette Chen, Co-Founder of Acala
What's the Difference Between Staking and
Liquid Staking?
Staking
On Proof of Stake blockchain networks, participants are incentivized to stake, by virtue of locking, their tokens in the protocol to help keep it secure. During the staking period, participants receive a portion of staked tokens but, because such staked tokens are locked, participants are prevented from transacting with their staked tokens.
On Polkadot, participants who choose to stake DOT and then unstake their tokens must wait an additional 28-days before their DOT unlock. This is known as the unbonding period. During this time, participants cannot transact with their DOT and do not receive additional network rewards. Polkadot's unbonding period serves as a cooldown and adds to the inconvenience and illiquidity of the traditional staking model.
Liquid Staking
Liquid staking provides utility and liquidity for locked staked tokens. To participate in liquid staking, token holders stake their token and receive a receipt token as evidence of their ownership of the staked tokens. This receipt token is freely transferable and, as a result, can be used as collateral, lending, or to provide liquidity strategically. With Acala's non-custodial DOT liquid staking product, users who stake DOT on Acala receive Liquid DOT receipt tokens in an amount equivalent to their staked DOT.
Liquid DOT can be used to mint aUSD, lend, trade, stake, or participate in DeFi applications. Liquid DOT is also redeemable for DOT at any time. When unstaking from Acala, users have the option to wait 28 days for Polkadot's unbonding period to receive the DOT back, or redeem instantly.
Acala + Alluvial: Meeting the Compliance and Security Needs of Enterprises and Institutions
Outside of BTC and ETH, Polkadot (DOT) is the most held token among crypto funds and institutions (source: Messari). While holding DOT has advantages, there is an unmet institutional demand for engaging in DOT liquid staking. Most existing liquid staking protocols simply do not meet the compliance and security standards of major institutions who want to participate or provide liquid staking to their end users. The collaboration with the Acala Foundation represents a first for the Polkadot ecosystem: a reliable and secure liquid staking protocol tailored to enterprise compliance, security, monitoring, and reporting requirements. It also encourages client diversification and multi-region infrastructure configurations as part of the liquid staking standard.
The collaboration between the Acala Foundation and Alluvial will enable compliant DOT liquid staking for a broader audience of institutions looking to participate in securing the Polkadot network and growing its ecosystem. As more institutions participate in liquid staking on Polkadot, we can expect to see greater adoption as well as new products and services built to service emerging needs of liquid stakers in the ecosystem.
"We're incredibly excited that Acala is collaborating with Alluvial. The liquid staking standard is now multi-chain, a first for the ecosystem, and a big step forward towards achieving the mission of bridging the world's wealth to secure a neutral and decentralized foundation for the next generation of the internet. Acala's strong engineering team, flexible and customizable liquid staking protocol, and leadership in the Polkadot ecosystem made the collaboration decision an easy one."
—Matt Leisinger, CEO of Alluvial
How is the Acala Foundation Able to Offer this
Compliant Product?
The Acala team spent the previous 3.5 years building DeFi infrastructure for web3, delivering sophisticated blockchain solutions for real-world business opportunities. Thanks to the Acala founders' decision to build with Substrate, the flexible and customizable Polkadot SDK, the network can continue to improve and evolve easily. Additionally, Acala's approach to building its protocols allow them to evolve along with the changing landscape of enterprise, regulatory, and developer requirements. To support Alluvial and the needs of institutions, the Acala team is configuring the Liquid Staking protocol in a compliant, permissioned environment. The environment will allow the protocol to address KYC/AML and various other compliance checks for institutions, all in a non-custodial solution.
Build on Acala: $250M aUSD Ecosystem Fund
Developers interested in building a project that drives rewards or utility of the aUSD stablecoin on Acala or any other parachain, can apply for funding from the $250M aUSD Ecosystem Fund. The aUSD Ecosystem Fund is part of the broader Acala Ecosystem Program, offering liquidity for new projects, Acala Foundation Grants, engineering support, and more to ensure the success of the aUSD ecosystem.
About Acala
Acala is a decentralized finance network powering the aUSD ecosystem. The core product, Acala USD (aUSD), is a decentralized, multi-collateral, crypto-backed stablecoin serving as the native stablecoin of the Polkadot ecosystem. Acala's Ethereum-compatible blockchain has built-in DeFi protocols for application developers to leverage, including a trustless staking derivative (liquid DOT), a decentralized exchange, and the EVM+, a hybrid EVM offering fully Ethereum-compatible development environment plus full compatibility with Substrate.
Linktree | Discord | Website | Twitter | GitHub | Wiki | Newsletter | YouTube
Alluvial is a software development company supporting the development of the Liquid Collective protocol with enterprise APIs and development services. We're focused on the overall growth and maturity of the ecosystem by fostering participation in proof of stake blockchains. Learn more
---
Please note
Liquid staking via the Liquid Collective protocol and using LsETH involves significant risks. You should not enter into any transactions or otherwise engage with the protocol or LsETH unless you fully understand such risks and have independently determined that such transactions are is appropriate for you.
Any discussion of the risks contained herein should not be considered to be a disclosure of all risks or a complete discussion of the risks that are mentioned. The material contained herein is not and should not be construed as financial, legal, regulatory, tax, or accounting advice.