Mara Schmiedt Joins Alluvial as Chief Growth Officer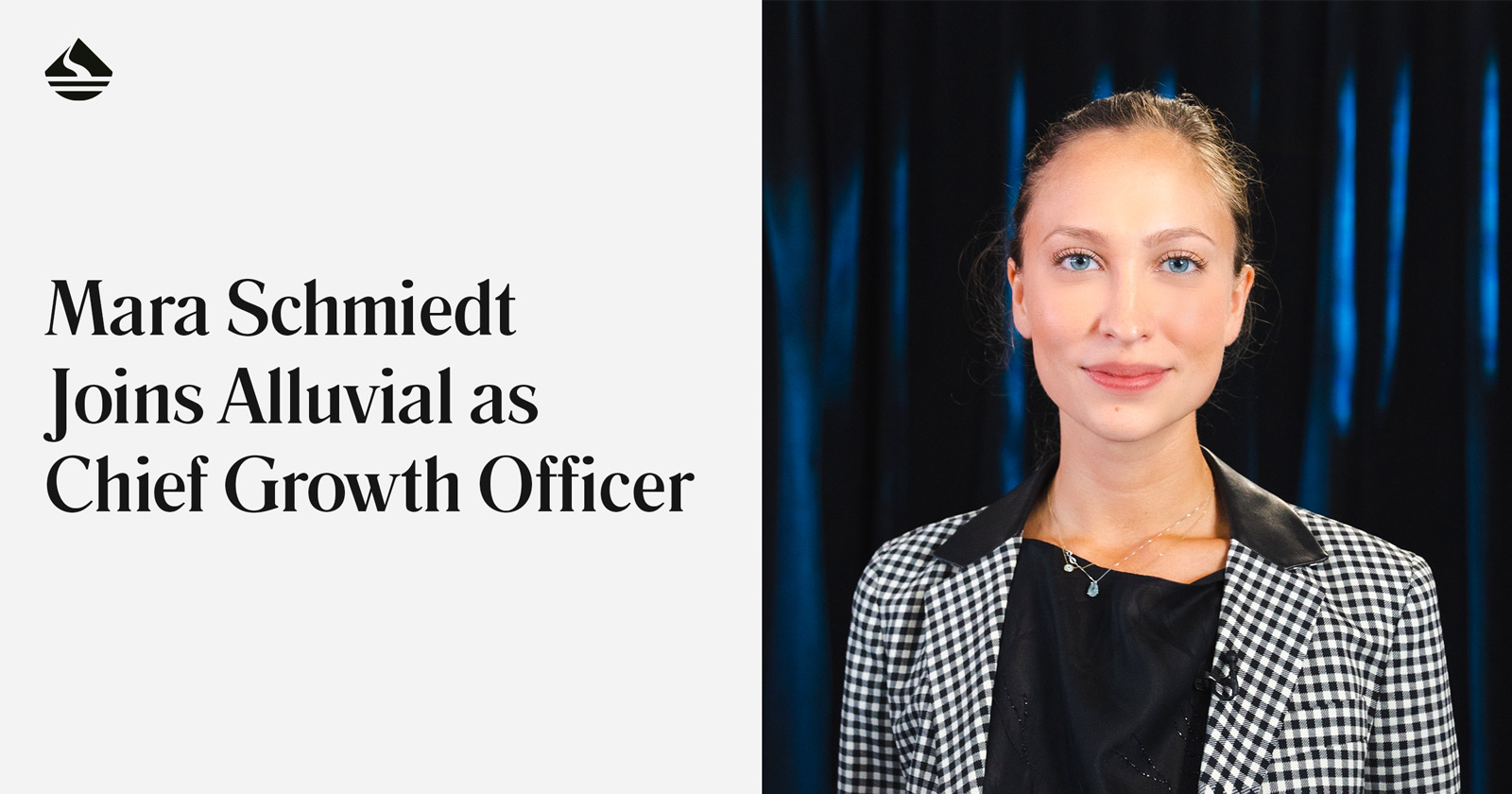 We are thrilled to announce that Mara Schmiedt is joining Alluvial as Chief Growth Officer to advance our mission to collectively build the most trusted and secure liquid staking standard.
Mara joins Alluvial from Coinbase, where she served as the Head of Sales for Coinbase Cloud, the leading developer platform for blockchain-based infrastructure products and APIs. Mara expanded Cloud's staking business, supporting large-scale organizations, enterprises, and institutional investors. Prior to joining Coinbase, she managed Business Development at Bison Trails, a leading provider of blockchain-based infrastructure acquired by Coinbase in February 2021. Mara also served as Strategy Manager at ConsenSys, where she supported the strategic development of Codefi, the blockchain application suite for Web3 Commerce and Finance.
She is passionate about open source technology, has published research reports and papers on staking, and led various industry initiatives including leading the working group with the Ethereum Foundation that developed the Ethereum Launchpad and first distributed validator technology (DVT) PoCs. Mara's deep experience in bringing technology and blockchain-based products and services to market — as well as her track record of building world-class business and sales organizations — bolsters Alluvial's support of Liquid Collective. We're very excited for Mara to help advance Alluvial's vision and drive industry-wide participation in liquid staking.
"From developing the Internet Bond conceptual framework, to helping Bison Trails build their staking business, Mara is an instrumental leader pushing the staking industry forward. I'm excited to see Mara step into the CGO role to help us deliver enterprise-grade liquid staking to our integration partners and grow the liquid staking market with similar success."
— Matt Leisinger, Co-Founder and CEO of Alluvia
As part of our vision to empower global participation in securing the decentralized internet, Alluvial wants to collaborate with industry-leading partners, entrepreneurs and teams around the world who are passionate about building the global standard for liquid staking.
In her role as Chief Growth Officer, Mara will be focused on advancing industry participation and adoption of Liquid Collective, seeking out world-class partnership opportunities, and overseeing Business Development, Sales, and other strategic functions.