About
Our vision is to empower global participation in securing the decentralized internet.
Alluvial is building the industry standard for enterprise-grade liquid staking, combining the technical and security requirements of institutions with the web3 ethos of community-driven collaboration. Alluvial's liquid staking protocol caters to the needs of enterprises and institutions with KYC/AML checks, enterprise-grade security, and robust monitoring and reporting. Alluvial's liquid staking standard will be governed in a decentralized manner with a broad and dispersed community of industry participants.
WHAT IS LIQUID STAKING?
Liquid staking is a rapidly growing alternative to locking up user's assets and contributing to the security of proof-of-stake blockchains. Whereas traditional methods of staking are subject to bonding and unbonding periods (ranging from days to weeks), liquid staking provides stakers with increased liquidity and capital efficiency. Token holders stake their token and receive a receipt token as evidence of their ownership. The receipt token can be transferred, stored, traded, and utilized in DeFi or supported dapps.
HOW LARGE IS THE LIQUID STAKING MARKET TODAY?
Liquid staking has been experiencing rapid adoption. In 2022, liquid staking on Ethereum alone grew to represent over 30% of staked ETH. Alluvial expects to see this trend continue as liquid stakers benefit from increased liquidity and capital efficiency, all while contributing to the security of the underlying network.
Our mission is to collectively build the most trusted and secure liquid staking standard.
How do we empower new users, who will bring the next wave of capital, to participate in securing this new decentralized internet? We're building a new type of organization and a new standard for the ecosystem. Our approach requires collaboration across many different parties, each with their own vision, perspective, and interests. What brings everyone together to participate in this audacious effort?
Values
"Clear, meaningful purpose and compelling ethical principles evoked from and shared by all participants should be the essence of every institution."
—Dee Hock, One From Many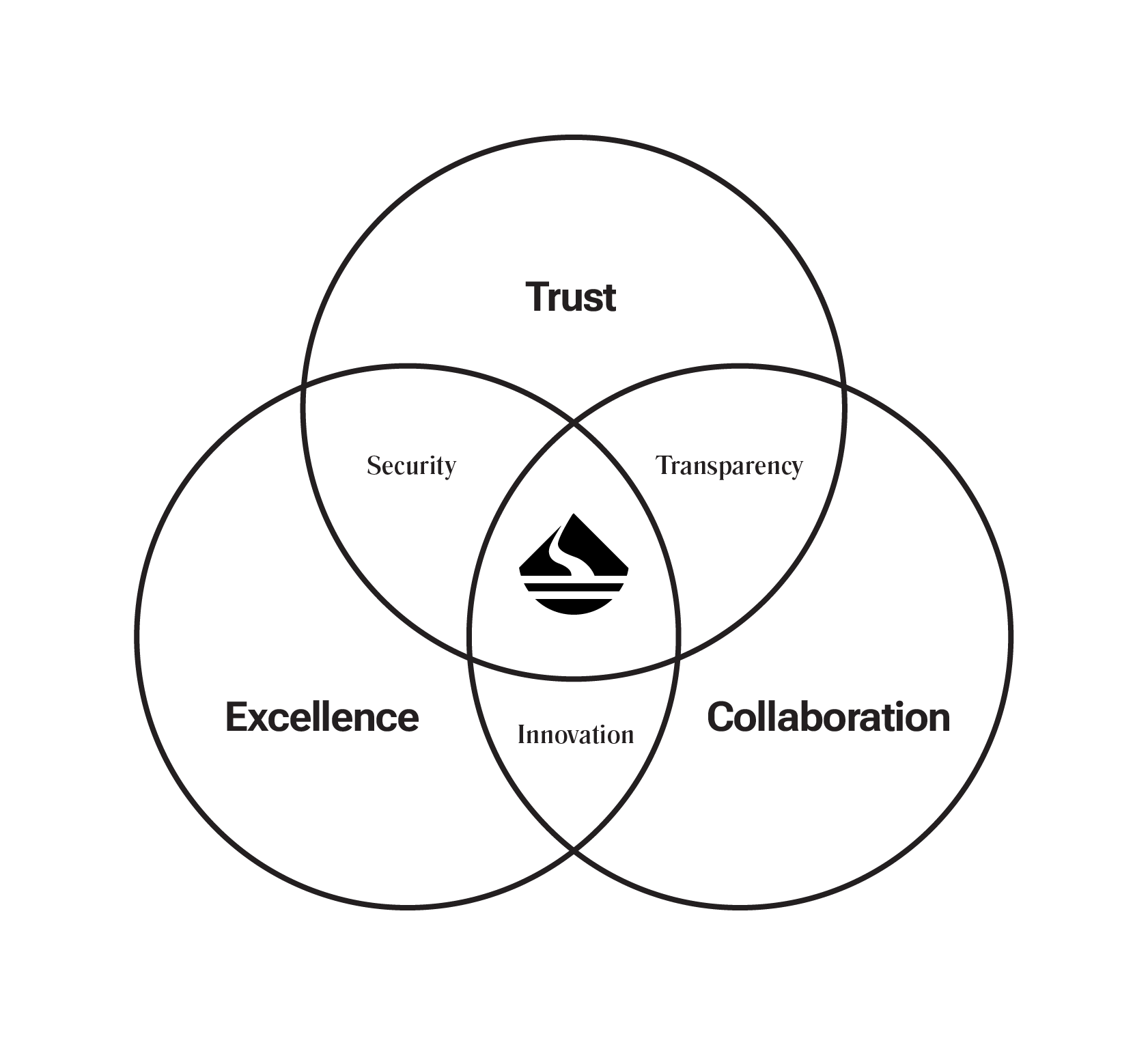 CORE VALUES
Shared values unite and inspire us. Our core values are our pillars: the foundation of how we manage ourselves, our colleagues, and working relationships with our partners.
Trust


Lead with trust. We build openly and transparently with a shared purpose to educe trust in others. The foundation of the way we work and how we interact in the ecosystem is based in trust. We aim to be consistent, principled, and equitable.

Collaboration


Build together. Creating a new standard for the ecosystem cannot be done by one party alone. Our efforts, and the pace of our innovation, are accelerated by meaningful collaboration, aligned interests, diverse perspectives, and expertise.

Excellence


Set the bar high and deliver. We hold ourselves and others accountable to the highest standards of excellence in everything we do, from hiring, to our product, brand, and the quality of our relationships across the ecosystem.
EXTENDED VALUES
Our extended values, at the intersection of our core values, inspire how we build together collectively.
Transparency (Trust + Collaboration)


We are open and transparent by default. We work together and harness the expertise and perspectives of our collaborators.

Security (Trust + Excellence)


We operate with a security-first mindset. Our standards, policies and decisions are aligned with the goal of mitigating risks and maximizing long-term value. We earn trust collectively by having the highest standards for security.

Innovation (Excellence + Collaboration)


We are builders who aim to inspire others to create and innovate with us. We believe in continuous feedback and open communication. We adapt and iterate to innovate.
Team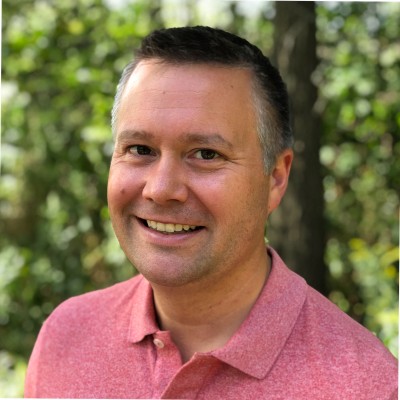 Matt Leisinger
Co-founder & CEO
"At Figment I learned that we need to build web3 by collaborating with communities to build the primitives that will power the next generation of applications. We now have the opportunity to link institutional capital with experienced teams to secure the foundation of liquid staking while supporting the founding principles of proof of stake."
Nicolas Maurice
Co-founder & CTO
"I spent the past six years building in the blockchain space, in particular at ConsenSys then Kiln where I contributed projects at every layer of the Ethereum protocol, partnering with institutions such as JPMorgan. By focusing on core protocol security and institutional needs at Alluvial, we can support institutions in staking while driving decentralization of the validation power and bringing a healthy competition to the staking ecosystem."
Mike Taormina
Co-founder & COO
"The core thesis of my Institutional Business efforts at Index Cooperative was that institutions simply have different needs and requirements in order to participate in the DeFi ecosystem. The same is true with respect to liquid staking. Liquid staking is more flexible and opens the door to more growth opportunities than alternative methods of staking. But the market needs a liquid staking standard that will meet enterprise needs to spur meaningful institutional participation."
Interested in joining us?
View all open roles on our careers page.