About
Alluvial is a software development company supporting the development of the Liquid Collective protocol with enterprise APIs and development services. We're focused on the overall growth and maturity of the ecosystem by fostering participation in proof of stake blockchains.
Our vision is to empower global participation in securing the decentralized internet. Our mission is to collectively build the most trusted and secure liquid staking standard.
How do we empower new users, who will bring the next wave of capital, to participate in securing this new decentralized internet? We're building a new type of organization and a new liquid staking standard for the ecosystem. Our approach requires collaboration across many different parties, each with their own vision, perspective, and interests. What brings everyone together to participate in this audacious effort?
Values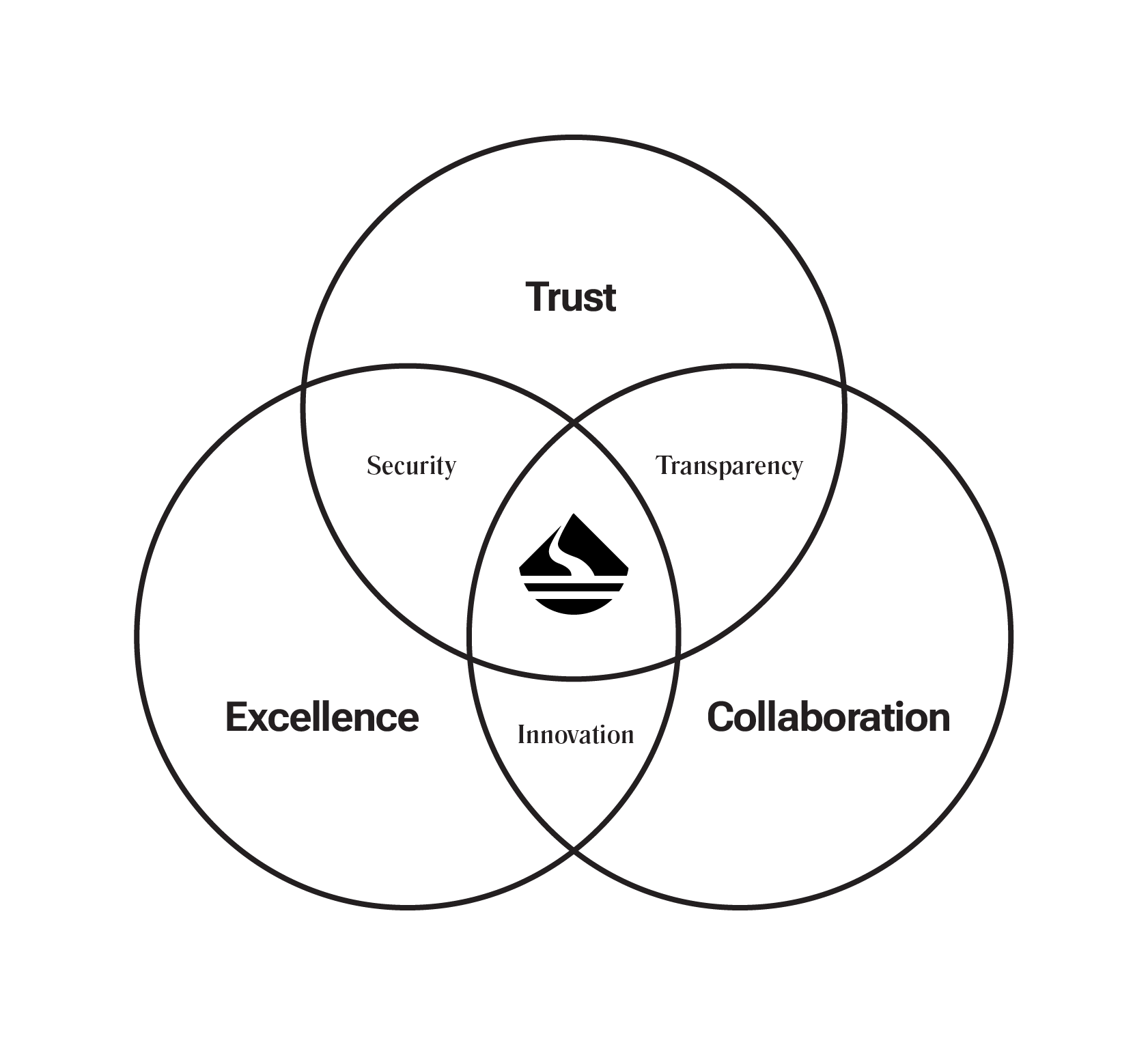 CORE VALUES
Shared values unite and inspire us. Our core values are our pillars: the foundation of how we manage ourselves, our colleagues, and working relationships with our partners.
Trust


Lead with trust. We build openly and transparently with a shared purpose to educe trust in others. The foundation of the way we work and how we interact in the ecosystem is based in trust. We aim to be consistent, principled, and equitable.

Collaboration


Build together. Creating a new standard for the ecosystem cannot be done by one party alone. Our efforts, and the pace of our innovation, are accelerated by meaningful collaboration, aligned interests, diverse perspectives, and expertise.

Excellence


Set the bar high and deliver. We hold ourselves and others accountable to the highest standards of excellence in everything we do, from hiring, to our product, brand, and the quality of our relationships across the ecosystem.
EXTENDED VALUES
Our extended values, at the intersection of our core values, inspire how we build together collectively.
Transparency (Trust + Collaboration)


We are open and transparent by default. We work together and harness the expertise and perspectives of our collaborators.

Security (Trust + Excellence)


We operate with a security-first mindset. Our standards, policies and decisions are aligned with the goal of mitigating risks and maximizing long-term value. We earn trust collectively by having the highest standards for security.

Innovation (Excellence + Collaboration)


We are builders who aim to inspire others to create and innovate with us. We believe in continuous feedback and open communication. We adapt and iterate to innovate.
"Clear, meaningful purpose and compelling ethical principles evoked from and shared by all participants should be the essence of every institution."
—Dee Hock, One From Many
We're hiring!
Open Roles (Remote)
Alluvial is a remote-first software development company with team members located around the world.