Alluvial Announces Executive Leadership Changes to Accelerate Growth
Matt Leisinger moves from CEO to Chief Product Officer (CPO). Mara Schmiedt, former Chief Growth Officer, becomes new CEO.
March 22, 2023 — Alluvial, a software company supporting the development of the Liquid Collective protocol, has announced key changes to its executive leadership team to position the company for its next phase of growth.
Mara Schmiedt, the former Chief Growth Officer (CGO), will be appointed as the new CEO. Matt Leisinger, the former Chief Executive Officer (CEO) and Co-Founder, will assume the role of Chief Product Officer (CPO). Nicolas Maurice (Chief Technical Officer and Co-Founder) and Mark Forscher (Chief Marketing Officer) will continue leading the business in their respective functions.
As CEO, Schmiedt will oversee all aspects of Alluvial's business, operations, and strategy, bringing a cohesive growth perspective to the product development, marketing, and business teams. Schmiedt is an accomplished leader with a proven track record of driving growth in the blockchain infrastructure and staking space at Coinbase, Bison Trails, and ConsenSys. She is committed to building a culture of excellence at Alluvial and cultivating a strong community of advocates, builders, and contributors to the nascent liquid staking standard.
The executive leadership changes come as Alluvial refocuses its efforts on expanding support for Liquid Collective, an enterprise-grade liquid staking standard, following the launch of the Ethereum implementation of the protocol on Coinbase Prime and Bitcoin Suisse on March 7th of this year. Alluvial has also hired key personnel in product, engineering, and business roles to deepen its collaboration with Integrators, Node Operators, Technology Providers, and other members of the Liquid Collective.
"This new leadership structure puts Alluvial in a very strong position for what's coming next" said Nicolas Maurice, Alluvial's Co-Founder and CTO. "Matt and Mara are seasoned professionals with deep expertise in our industry. Our collective strengths will help Alluvial achieve a new chapter of growth and deliver exceptional product experiences to our users."
In his new role as CPO, Leisinger will lead Alluvial's roadmap and product strategy efforts to meet customer needs and support Liquid Collective's expansion across multiple chains. With over twenty years of experience in product leadership and software development at leading companies, including Figment and TransMarket Group, Leisinger has a deep understanding of the institutional market and the needs of Alluvial's enterprise clients. He will work closely with the business and development teams to prime Liquid Collective for adoption across the crypto-native enterprises and the traditional financial services markets.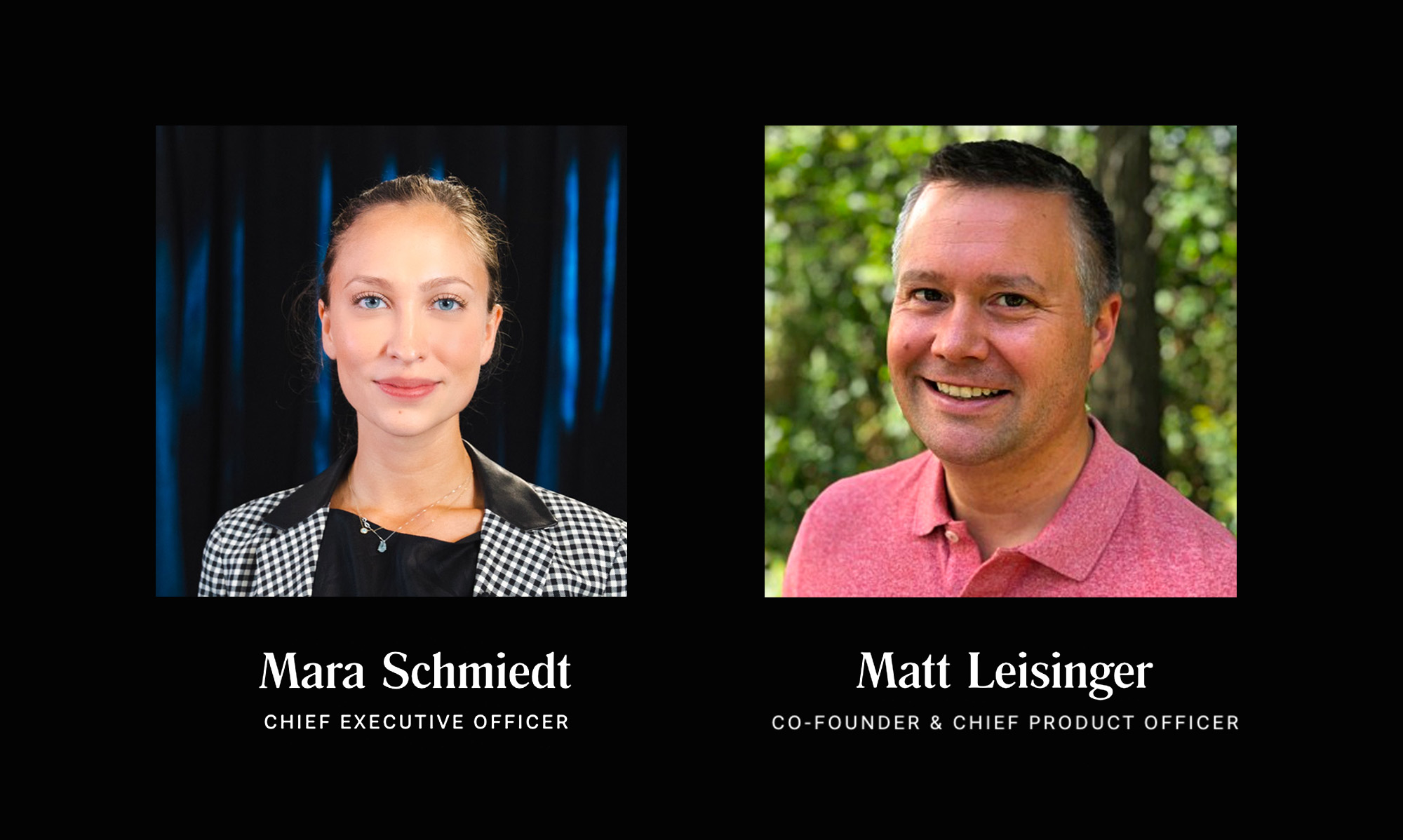 "Mara has been an integral part of Alluvial's growth, and we are thrilled for her to lead as our new CEO," said Mark Forscher, CMO of Alluvial. "Mara's drive is unparalleled. Under her leadership, with Matt in the Chief Product Officer role, we are on the right path. Matt has a deep understanding of the market, the technology, and our customers' needs. He is the perfect fit to lead our product development efforts. I'm very excited to continue to collaborate with this exceptional team."
—
About Alluvial
Alluvial is a software company supporting the development of the Liquid Collective protocol. Alluvial is building the industry standard for enterprise-grade liquid staking, combining institutions' technical and security requirements with the web3 ethos of community-driven collaboration. Learn more.
---
Please note
Liquid staking via the Liquid Collective protocol and using LsETH involves significant risks. You should not enter into any transactions or otherwise engage with the protocol or LsETH unless you fully understand such risks and have independently determined that such transactions are is appropriate for you.
Any discussion of the risks contained herein should not be considered to be a disclosure of all risks or a complete discussion of the risks that are mentioned. The material contained herein is not and should not be construed as financial, legal, regulatory, tax, or accounting advice.